On Sale
iPhone 13 Leather Case
🎁 Get 20% OFF with code TAKE20 . Limited Time Offer !
Where Style meets Function
INTRODUCING THE JOURNEY IPHONE 13 CASE
Where Design meets Function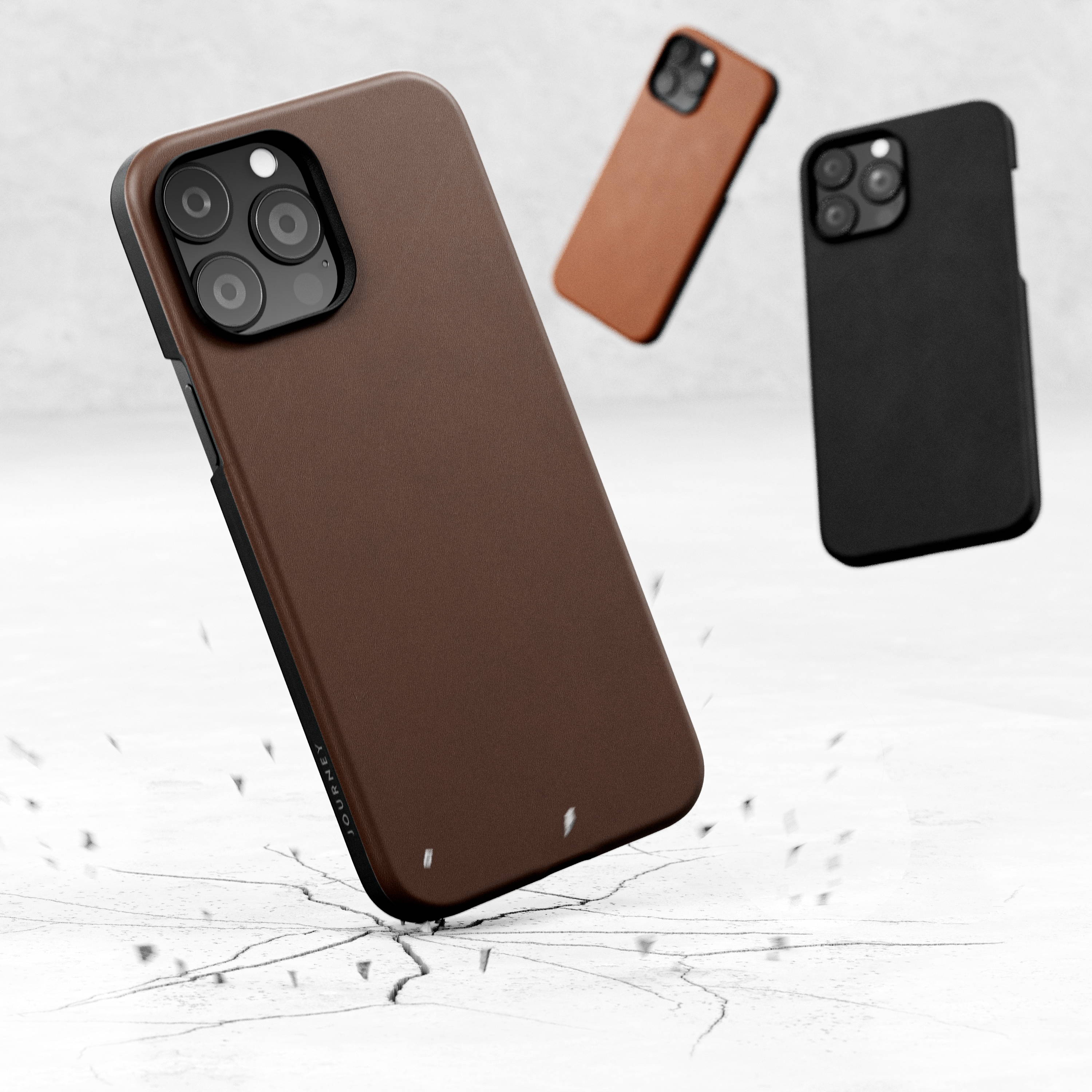 Never compromise on protection
Withstands falls of up to 6-ft (1.5m), use your phone without worrying about dropping it!
Phones don't have to be bricks
At just 0.07 inches at its edge, this is one of the slimmest iPhone 13 rugged case on the market. .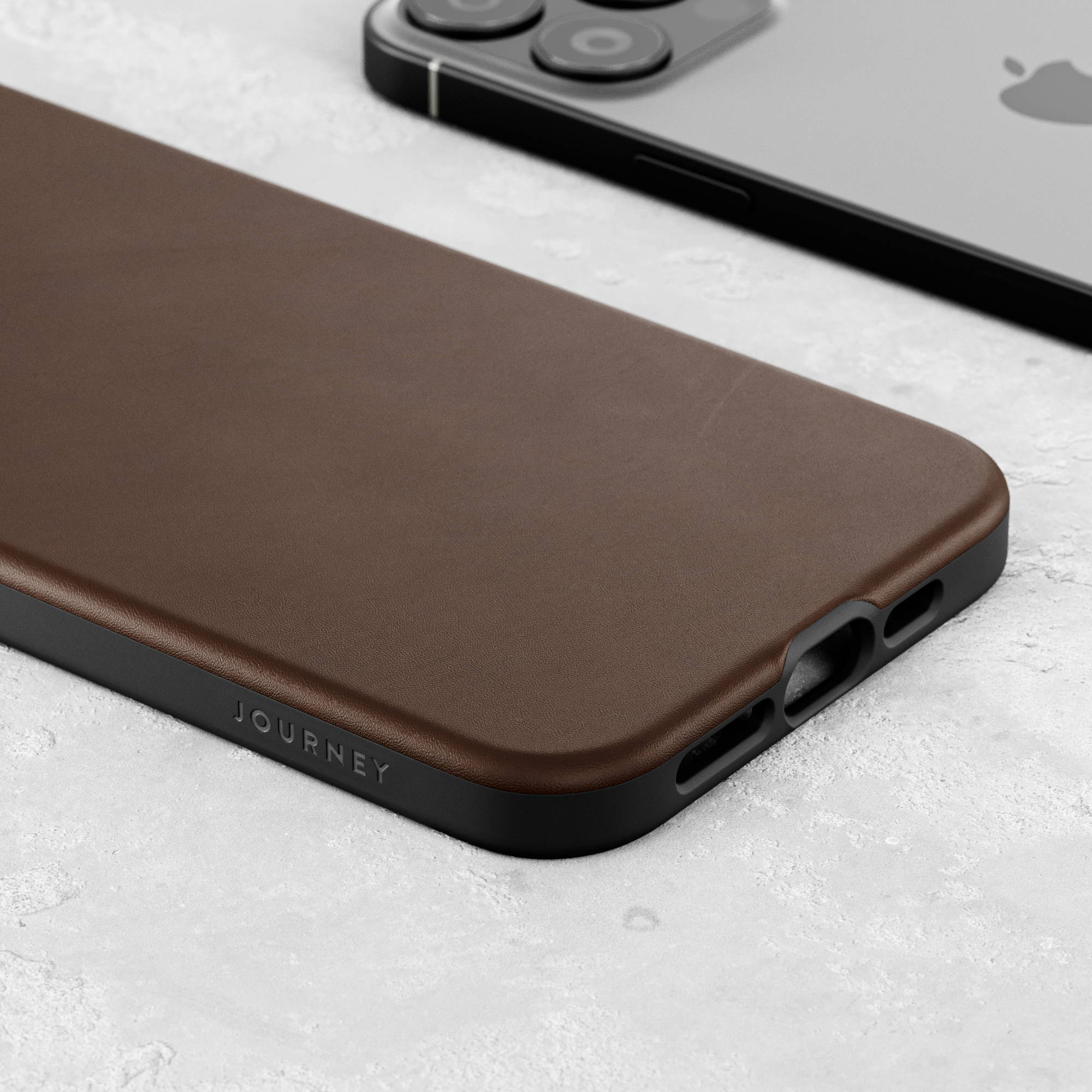 Full grain leather from the Netherlands.
Our iPhone 13 cases use full grain leather sourced from ECCO in the Netherlands. Supple and robust at the same time, the leather feels both soft in your hands and provides maximum protection.
LEATHER THAT TELLS STORIES
A beautiful patina gathered with time
Gets a beautiful patina with regular use over time for an exclusive look.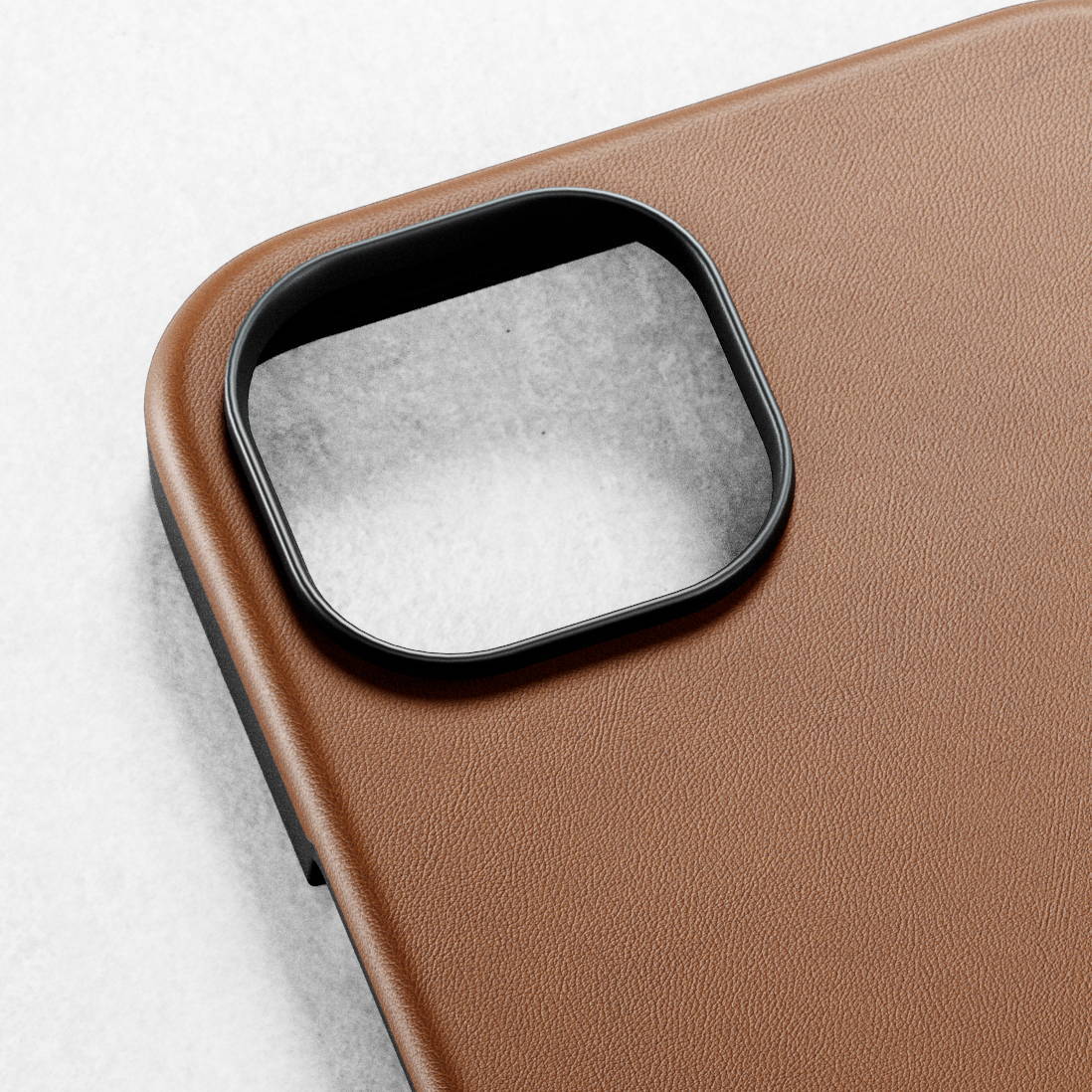 A raised camera lip for maximum protection
The extended 1mm edge around the camera bump protects your iPhone 13 camera from all angles.
The built-in array of magnets conform to Apple's MagSafe standards for a seamless experience with all MagSafe accessories.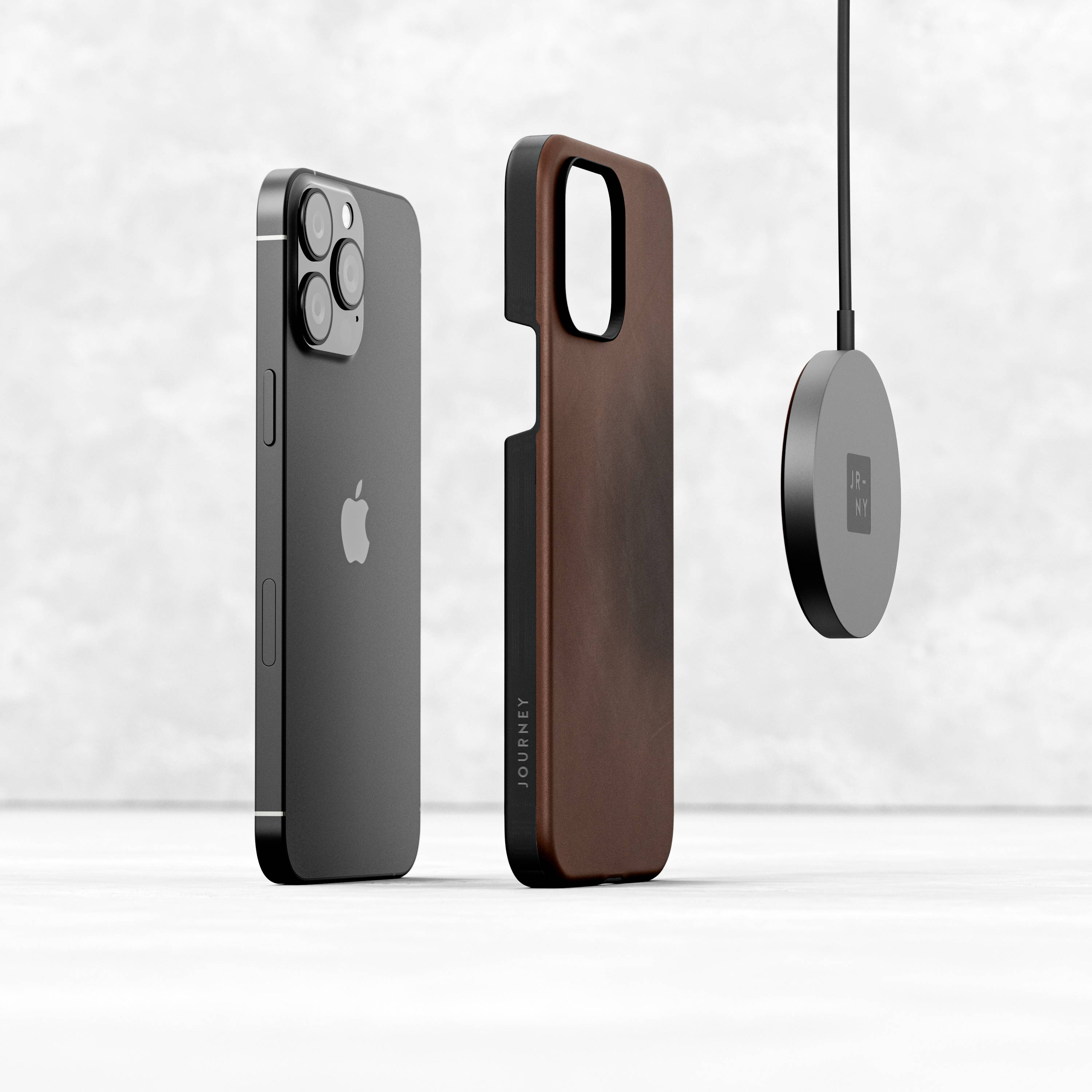 Our USA based warehouses ensure that your package arrives at your doorstep in 2 - 7 days.
For the best local support.
Never worry about support taking too long. Our USA based offices and warehouses ensure the fastest support for all of our US customers.
Magsafe Compatible -

Yes

Thickness - 2

mm

Wireless Charging Compatible -

Yes

Material -

Full Grain Leather

Dimensions -

iPhone 13 Pro Max: W 82.47 x H 165.24 x D 12.93 mm

iPhone 13 Pro: W 75.92 x H 151.1 x D12.9 mm

iPhone 13: W 75.92 x H 151.1 x D12.9 mm
Super Slim Profile with rounded edges
Wrapped in Premium Full- Grain European Leather  
Smooth Finish that develops a slight patina over time
Polycarbonate Core to provide everyday protection  
Precise cut outs for ease of use
Soft Microfiber Lining to protect phone from any scratches  
Compatible with MagSafe & Qi Charging  
2-year Warranty
Q. What kind of leather is used to make this case?
A. The leather used is 100% natural and full grain, which is the highest quality of leather. Sourced from the most sustainable and ecologically conscious tanneries in Europe.
Q. Does the case protect the screen?
A. The raised lip on the case protects it from drops on the screen. The construction includes sturdy TPU edges for additional shock and impact absorption.
Q. Will it stay on a magnetic car mount?
A. The case is MagSafe compatible, and works well with all MagSafe accessories and chargers. Buy MagSafe Car Mount
Q. How is the grip on the case?
A. The leather on the case is smooth and supple to touch, after the break-in period the leather on the case provides an even better grip.
Q. How are JOURNEY cases different from other leather cases?
A. We at JOURNEY believe in providing our customers with products that are of superior quality and high on functionality. The leather cases are specifically designed for the iPhone series, providing a perfect fit and full protection. The sustainable full grain leather leather is sourced from the renowned and environmentally conscious tanneries in Europe. The minimalistic design and the rich materials create a subtle and substantial product. 
Q. Does the case extend enough to protect the camera?
A. The case features a raised camera cutout to always protect it.
Q. Can you stick a pop socket to this case?
A. Yes, you can attach a pop socket and other MagSafe compatible accessories on to the case.
Q. Does the magnetic ring in the case work with MagSafe chargers and will the magnet attract small items?
A. The case is equipped with a strong magnetic array that is engineered to work with all MagSafe accessories and charger. It doesn't really attract small metal items and is specifically designed for MagSafe compatibility. Buy MagSafe Charger
iPhone 13 Leather case.
Case woks perfectly with your upright 3 x charger. Fits my IPhone 13 perfectly.
Fantastic Case
I was a bit skeptical about this case, but the reviews were solid and I am tired of the clear plastic versions... this case is legit - it snaps on and fits perfect, and the leather feel is amazing in your hand. I got the light tan for iPhone 13 - Highly recommend.
Perfect fit, perfect look
Loving this case. It's a nice snug fit, well aligned. It's a good color, and looks great.
A Quality Product
Hi I recently purchased the Leather Phone Case for my 13 Pro Max.
Very nice leather and it fits well. I am also enjoying my Watch Band
that I had ordered for my Apple Watch. Both in Dark Brown Leather.
The power and volume buttons should have been covered by case.