How to find friends and family the perfect phone case for their personality.
It's always a tragedy to see a new phone age well before its time.
That's the reality for many modern phones, however.
They live rough and tumble lifestyles in our pockets.
One survey found 64% of phone users had cracked their phone screen at least once.
The worse part is these battle scars don't fade over time.
If anything, they haunt you every time you scroll your phone screen.
In spite of all this, the solution is simple: a phone case.
You know that.
But maybe your children, friends, or grandparents don't.
In that case, it might be time for an intervention.
But which phone case is the best one for friends and family?
Navigating a vast range of phone case types and styles
Some of the common phone case materials you'll see in stock today include plastic, silicone, vegan leather, rubber, carbon fiber, and leather. You can find cases made from materials such as wood and metal too, but demand for these is less.
There are many different benefits associated with the different phone case materials you choose.
Your chosen material influences your phone case's cost, durability, grip, fit in your pocket, protectiveness, chargeability, and aesthetics.
What a phone case reflects about your personality
As research illustrates, many phone users consider their phone cases to be important.
In fact, Android Authority's recent poll found that more than half of its 1500 respondents would spend between $45-$50 on their phone cases (not a tiny amount but, relative to the cost of replacing a new iPhone, it is).
Research has also found that millennials rank their phone cases as more important than their belts.
More than a third match their phone cases with their outfits. More than half have more than one phone case, and almost a fifth own more than five!
---
Charge your phone with JOURNEY's range of MagSafe chargers.
---
Like fashion in general, a phone case is often an expression of a phone users' personality.
The big clunky cases that look like they could bounce bullets speak to the utilitarians amongst us.
If you have a bright and sparkly case, you probably love to have fun with your phone – selfies, text chats with friends, and lively socials are likely characteristic of your phone experience.
And what about leather cases? There's every chance you're always eager to make a good impression, be it for business or recreation.
The less obvious facts to know about phone cases
Some of the pros and cons of phone cases are immediately obvious. Your phone's colour, for example, is no secret – especially if it's fluorescent green.
However, many characteristics of your phone case design are subtler. These subtle aspects are important to consumers' user experiences too.
To ensure you have the ideal phone case experience, JOURNEY recommends you look for the following in your case's design:
MagSafe compatibility, so you can charge your phone on MagSafe-compatible accessories, with the phone case on.
Look for thinner cases for better likelihood they will stay on a magnetic mount.
Choose a phone case that has adequate ridging to protect your phone screen from breaking.
Consider a phone case that ages well over time. Our leather iPhone cases develop a beautiful patina over time, adding to their character.
Ensure your iPhone case is designed to enable you to press your phone buttons with the same functionality they offer with the phone cases.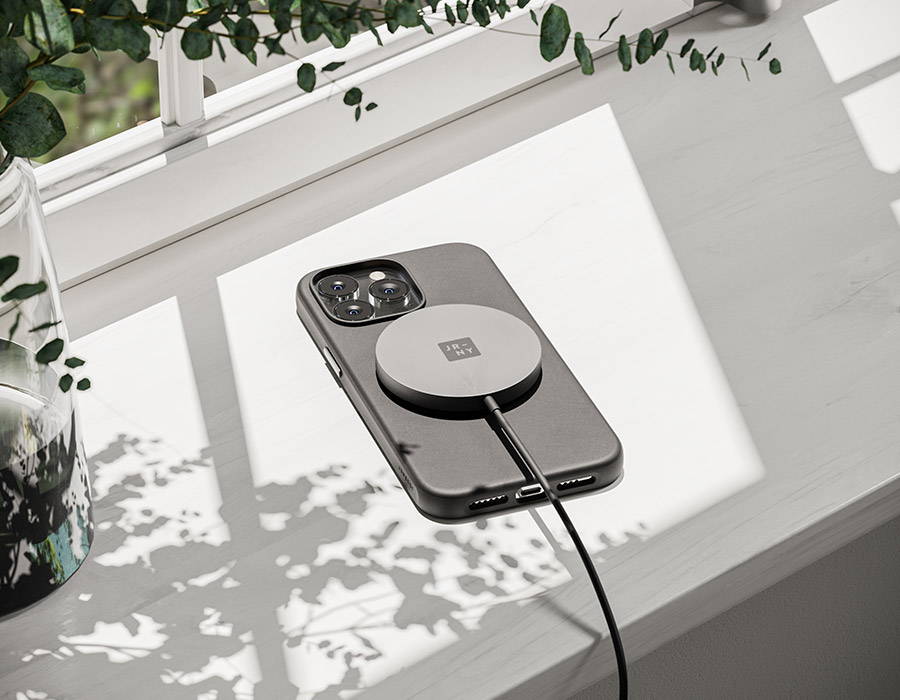 A growing number of phones cost more than $1000 today. That's a good reason to protect them from damage.
With various smartphones now eclipsing the $1000 price point, the imperative to protect them is high. That sinking feeling you get when you scuff your phone today is tantamount to the one you get when you find a scratch in your car door paint.
Yet so many of new phones in our bags, pockets, and drawers look like they've been through a lifetime of hardship.
A phone case is a quick and simple solution.